TransCode Solutions provide CCS Books for Rent for exam.  If you are looking for Approved coding manuals for your exam, we provide CCS Books for Rent for exam.  We have the latest original copies of the code sets which are required to write the exam and get the Books for Rent.
CCS Exam Books for Rent is made easy now through Transcode Solutions.  Call 9959602447 and book your code-set now for your Exam. We provide 2021 Coding Manuals for both CCS as well as online CPC exam purpose.  We provide them on First-come-first-serve basis.  Hurry ! Call us and get
We provide the following Books
Latest 2021 ICD-10CM
Latest 2021 ICD-10PCS
Latest 2021 CPT
CCS Exam Books for Rent 2021 year coding books can also be obtained from us.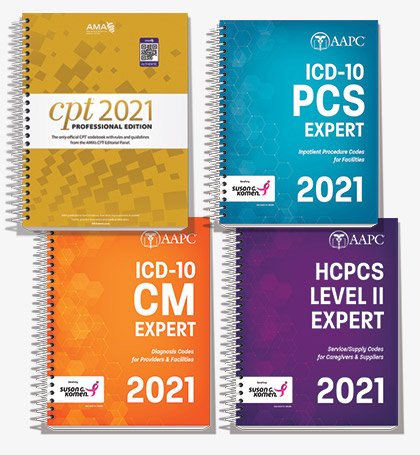 2021 ICD-10CM:  International Classification of Diseases 10th Revision Clinical Modification Year 2021 Update.
This is used for coding of Diseases which include volume II: Alphabetical Index and volume I: Tabular List of Diseases.
2021 CPT: Current Procedural Terminology.  This is a manual used for coding of procedures in the outpatient setting.
2021 ICD-10PCS:  We provide latest 2021 ICD-10PCS for your exam purpose.  It contains codes for procedures done on an inpatient setting.