Whenever a patient receives services from the doctors, a medical record is maintained by the healthcare professionals which includes diseases, surgical treatments, diagnostic tests and treatment options.  The process of translating the medical record into numeric or alpha-numeric code numbers is called Medical Coding.  This work is done using standard code-sets to describe diagnoses, medical and surgical services/procedures and supplies.  The code numbers help in identification of diseases and procedures, data collection, checking quality of services, and health insurance reimbursement.  The correct code is assigned by reading the content of medical record and following coding guidelines.  These guidelines also vary according to the payer.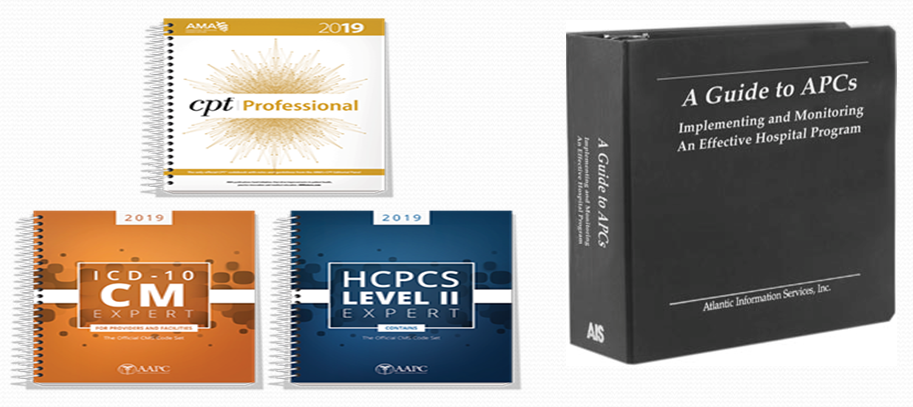 The Medical Coding is done by either physician or a medical coder.  In an outpatient setting, the code-sets used for coding are CPT, HCPCS Level II, ICD-10CM and APCs (Ambulatory Payment Classifications). This includes physician offices, outpatient clinics and Hospital Outpatient Departments.



For Hospital Inpatient coding work, the code-sets utilized are ICD-10CM, ICD-10PCS and MS-DRGs (Medicare Severity Diagnosis Related Groups).